2 The Square
Southall Lane
Heathrow
UB2 5NH
Contact: Sales Team
Phone: 0333 003 7843
About Adelie Foods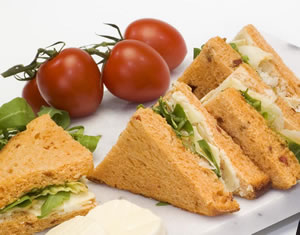 Adelie Foods is a leading Food To Go manufacturer and distributor in the UK. Our product portfolio includes sandwiches, paninis, bagels, subs, wraps, toasties, chilled snacks and salads which we manufacture and deliver to some of the UK's leading supermarkets, high street retailers, coffee shops, contract caterers and customers in the travel sector.
Chances are, you have already enjoyed one of the hundreds of different products made by the team at Adelie whether that's over a cup of something warm and comforting in one of your favourite coffee shops, picked up from your local supermarket or workplace canteen or maybe even whilst jetting off on your holidays.
In fact, our products can be found on the shelves of around 8,000 different outlets across the country and are currently enjoyed by hundreds of thousands of 'Food to Go' consumers every single week. With a number of manufacturing sites around the UK we can provide hand-crafted food to go, made fresh and delivered to store on a daily basis.
What's more, during the summer of 2012 we also supplied the vast majority of the sandwiches enjoyed by millions of spectators, athletes and officials at the London Olympics and Paralympic Games.