Address:
Cimbali UK Ltd
Centennial Park
280 Centennial Avenue
Elstree
Borehamwood
WD6 3ST
Sales Contact: Daniel Clarke
Telephone: 020 8238 7100
E-mail: This email address is being protected from spambots. You need JavaScript enabled to view it.
Web: www.cimbaliuk.com/products
ABOUT CIMBALI
La Cimbali is the world's largest manufacturer of professional coffee machines and the pioneer of coffee culture around the globe with a 100-year brand heritage to its credit.
Here, Daniel Clarke, Managing Director, La Cimbali explains why it has never been more important for operators to partner with an equipment manufacturer that can help deliver the standard of beverages that consumers are routinely expecting to see when out of home. "It seems that we've become a nation of home baristas through lockdown," says Daniel Clarke, Managing Director, La Cimbali.
"The upside of enjoying an improved coffee experience at home is that consumers are becoming even more discerning when enjoying coffee out and about." Expectations are high, both in terms of the range of drinks on offer and the quality of the beverage being consumed.
Expert advice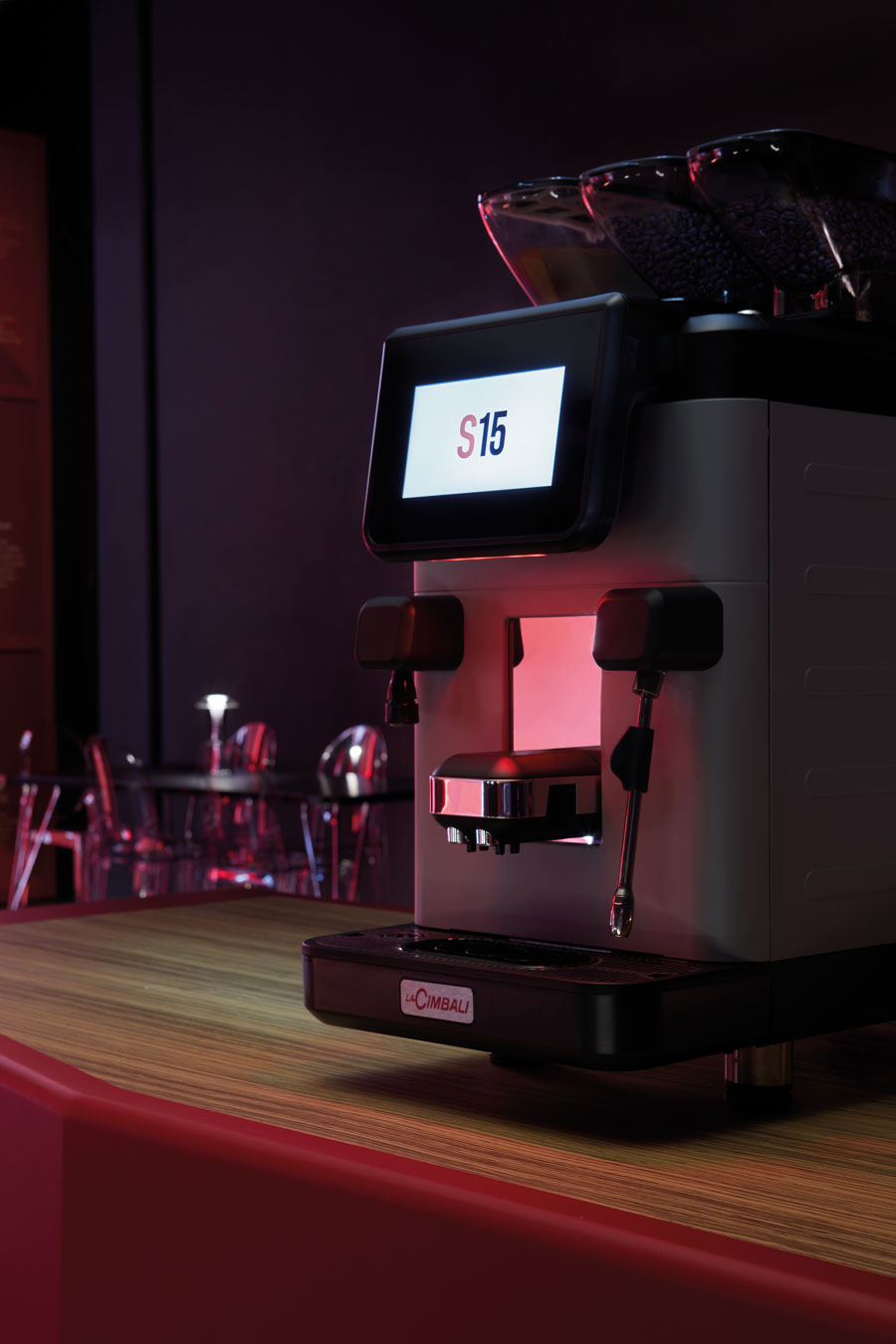 "Coffee can turn a great profit if managed correctly and a key success factor is the choice of machine. A traditional machine makes a great focal point but if it is a busy city centre location with peaks in demand then a bean to cup machine might be a better solution. To avoid costly mistakes, we guide clients through the decision-making process, so they settle on the right type of machine for their business."
Award-winning product range
Cimbali's multi-award-winning product range extends from the entry-level, super-compact M26 suite of traditional espresso machines to the top range, feature-rich, M100 Attiva, which meets the exacting standards of the UK Barista Championships.
In terms of bean to cup machines, La Cimbali offers the S Series automatic range of 4 machines which can be operated in barista assisted or self-serve mode and capable of producing anything from 150 cups of coffee a day at entry-level (the new S15) to 600 cups for the flagship S60.
Fail-safe, patented technologies, for example, SmartBoiler which manages boiler performance; milk preparation systems such as TurboSteam Milk4 which ensures perfectly textured milk or Bluetooth powered PGS, which optimises the coffee grind, all help drive consistency into the brewing process, minimising any margin of error. This ensures even inexperienced staff deliver exceptional quality across the menu, at speed and to a consistent standard.
Supporting customers
Whether the customer is running a large multi-site operation or a local, independent coffee shop, Cimbali works with the client to identify any potential problems that may be associated with the site.
"A mobile or outdoor venue will have a completely different set of challenges to a city centre bar and it's important we understand those so we can minimise downtime and support the business in the most efficient and cost-effective way," says Dan.
"From the initial enquiry right through to the after-sales care, which includes service and maintenance contacts and 24/7 technical back up, we can provide expert guidance and support exactly when the customer needs it," says Dan.
The La Cimbali experience starts with a discussion to identify which solution is right for the business which is a critical factor in delivering coffee quality.