Address:
1-9 Hearder Court,
Beechwood Way
Langage Business Park,
Plymouth
PL7 5HH
Sales Contact: Greg Choulerton
Phone: 01803 833123
E-mail: This email address is being protected from spambots. You need JavaScript enabled to view it.
About Dartmouth Foods.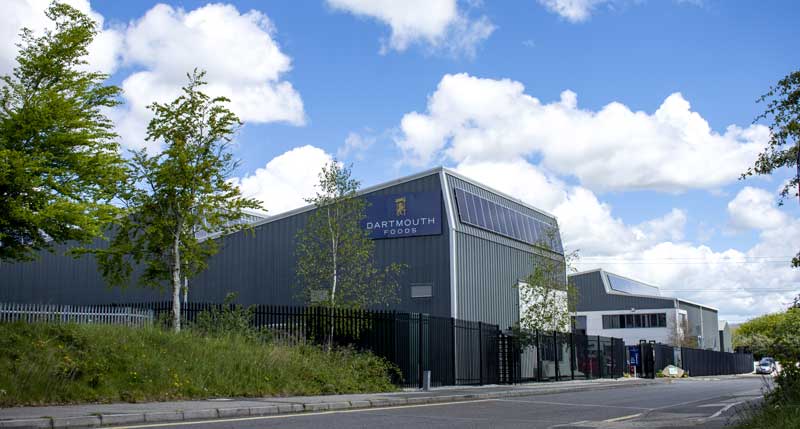 Dartmouth Foods has a proud heritage. From smoking fresh fish in early 2000, under the Dartmouth Smokehouse brand, to growing and evolving into the leading supplier of premium cooked shredded meat and poultry in 2023.
Today we provide relevant and competitive product solutions for sandwich manufacturing, supplying to partner customers from our bespoke fresh food manufacturing facility in Plymouth.
At the heart of our business is a passion for food. We specialise in providing innovative cooked solutions through our rotisserie style, slow-cooked steam, roast and bake process, delivering a succulent and full-flavoured product. Our second cook process provides a fully pasteurised product, ensuring food safety. State-of-the-art X-ray equipment eliminates bone contamination and all of our products are metal detected before despatch.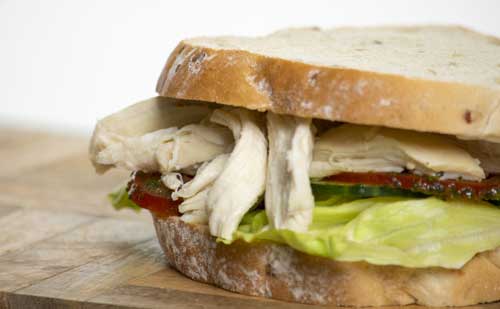 Our dedicated innovation team continue to create high quality, nutritious and versatile fillings for sandwiches, wraps, subs, baps, pittas and tacos. All customer products are individually developed to meet their customer's needs, from plain to flavoured options.
Building on the success of our double-cooked process for duck, we have recently expanded our product range to include cooked shredded and diced chicken. We have carefully developed a range of cooked options, which deliver a succulent and moreish roasted flavour.
We are passionate about offering premium quality and our hand-pulled cooked products ensures that only the prime meat pieces are selected, before being hand or machine shredded or diced for the required piece size. Proportions of light and dark meat are selected and are subject to customer specification requirements.
The strength and success of Dartmouth Foods is based on trust. Our customers trust us to provide safe, quality products, which meet the needs of their customers. We are proud of our rigorous food safety, technical, quality controls and high BRC AA rated standards.
All of our raw materials are sourced from reputable UK and EU suppliers and are benchmarked against British Red Tractor standards.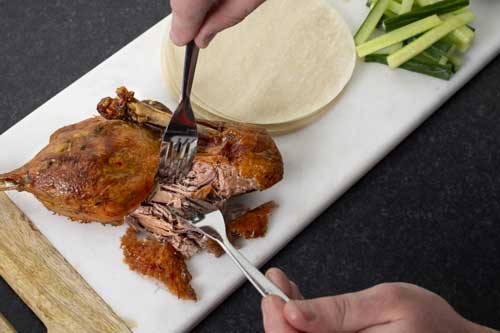 As a responsible, inclusive, open and fair business, employee satisfaction is paramount and it is our people who make the difference and make Dartmouth Foods the great business that it is today.