Address:
The Old Sidings,
Corsham Road, Lacock
Chippenham,
Wiltshire SN15 2LZ

Sales Contact: Adrian Blyth
Phone: 01249 730700
E-mail: This email address is being protected from spambots. You need JavaScript enabled to view it.
Web: www.stonegate.co.uk
About Stonegate Farmers Ltd.
In 1926 the farmers of Stonegate village got together to form one of the first egg co-operatives in the country. Collecting their produce, packing them carefully and taking them to markets to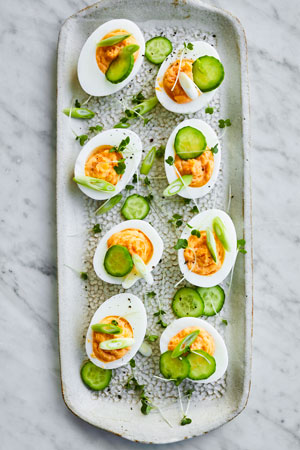 sell. For over 90 years we've stayed true to the philosophy of working together. Today, Stonegate is a thriving, professional and innovative business, supplying exclusively high welfare free range and organic egg products to the leading names in UK retail, food service and hospitality, from our network of independent British farms.
The care and welfare of our laying hens are of the utmost importance to us. All our eggs are produced on UK farms, which adhere to the stringent British Lion Quality and RSPCA welfare standards. Our customers can enjoy peace of mind in the knowledge that our farming partners apply best practices in hen wellbeing at every stage of our hens' lives.
Our business is evolving rapidly to adapt to the changing markets and new consumer food and lifestyle trends. In recent years we have made substantial investments in our state-of-the-art innovation centre to develop market leading liquid and cooked egg products, all of which are BRC, British Lion Quality, Soil Association and M&S approved; and to further develop an exciting range of brand-new products.
Current Stonegate Product Range:
Boiled Eggs (various packaging sizes available)
Poached Eggs (various packaging sizes available)
Liquid Egg
Clarence Court tetra packs (500ml) of whites, yolks and whole or Range Farm (1litre)
Bag in Box whole eggs (10kg)
Pallecons (500kg or 1,000kg)
Egg Mayonnaise
Shell Egg (various packaging sizes available)
Free Range, Organic and the full Clarence Court range British Lion Eggs