Address:
Street Eats Food Ltd
Prince William Avenue
Deeside
CH5 2QZ
Contact Name: Chris Mitchel
Phone: 01274 494939
Fax: 01244 533404
About Street Eats Food Ltd
Street Eats is an innovative range of both hot and cold, hand held food to go.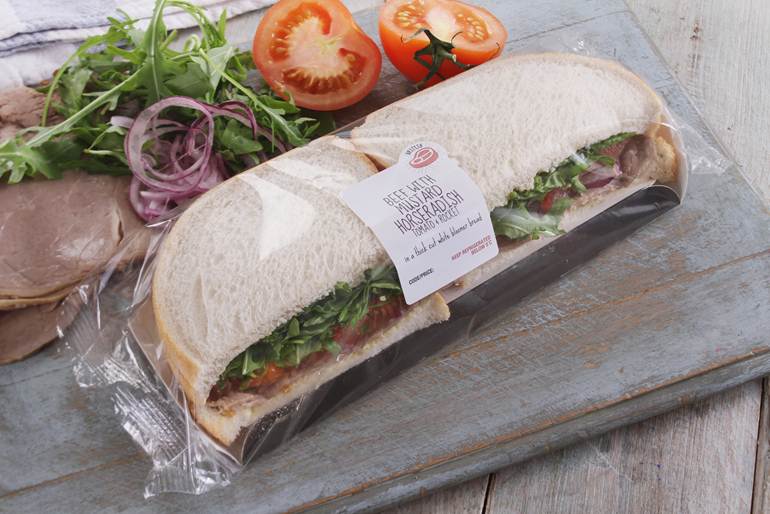 We know consumers want great food at value prices. They want it all – be it innovative world flavours to great tasting British classics, hot food at breakfast or crisp sandwiches to snack on and more and more they look for superfood salads and high protein products to keep them feeling good. They care about where their food comes from, about animal welfare and sustainability is a given. We have the range so you can offer all this...and more...

Street Eats was the first UK sandwich supplier to be awarded with Food for Life Catering Mark supplier status and this new range can help caterers towards achieving Bronze, Silver and Gold accreditation with the extensive use of British & high welfare meats and fish.
Artisanal, Fresh, Handmade Hot & Cold Food to Go
From Best Selling Traditional Flavours...

BLT, Ham Salad, Farmhouse Cheddar Ploughman's, Egg & Cress

To Innovative Attention Grabbing Products...

Protein Rolls, Flatbreads, Asian Noodle broths, Americana Toasties, Quinoa salads, Hot Breakfast Pots...something for all tastes

You can have all dayparts covered = Breakfast, Lunch, Snacking...
Minimal branding – it's about the food not about us!
Focus on the best and freshest ingredients
Significant British range and high welfare accredited meat and fish products
Customised marketing support to meet your specific needs
BRC Grade AA Accredited National Supplier with sites in Chester and London
SWAP now: Sustainability. Welfare. Accreditations. Provenance. Street Eats
Cranks is back!
Street Eats has brought back the iconic foodie brand Cranks, with all the old favourites like Argi Bhaji and Rockafeta and some new exciting recipes such as Cheesaroni Toastie and the BFG sandwich (Balsamic & Fig Chutney with Goats' Cheese) plus a fresh new look!
With the established trends around healthy, non-meat food options and the growing demand for vegan and vegetarian products, Cranks is the perfect brand to introduce alongside the Street Eats range!
Since the early 1960s Cranks has been a major player in the UK Food-to-Go market by providing great tasting food and bold recipes.
We have worked hard together to ensure that the new exciting range of sandwiches, wraps, salads and hot eats is even more delicious than ever. The brand has a bold new look while retaining the brand's unique personality that makes it stand out and recognizable for loyal customers.